707-462-2216
Home
If you are. . .
What is Beyond
the Bone Bodywork?
Pregnancy Massage
What People are Saying
Meet Paula
Rates
Appointments
Gift Certificates
Contact Paula
Paula at
Orr Hot Springs
Paula at Orr Hot Springs
Orr Hot Springs - By the Cool Pool
I am happy and proud to be acknowledged as the senior practitioner at Orr Hot Springs.

In June of 1985 I walked through the gates of Orr for my first time. I basically never left. Within three weeks I found myself living in what is now rooms 2 and 3. I hung out my shingle and began my massage practice in the kitchen of my small cabin. Little did I know I would still be working there over 30 years later. Orr and I have been through many changes over the years. Hopefully we are aging together into a quiet grace, a deep beauty and a gentle wisdom. I have been blessed to work for so long in such a sacred natural setting.

Currently, I am scheduled there Friday nights through Monday days. Special requests for midweek may be possible.

The cost for massage at Orr is $100 for an hour and $130 for 90 minutes.

All appointments for massage sessions with me at Orr must be made through their office. Please call them at 707-462-6277 to set up your massage appointment out there.

Pregnancy Massage at Orr is currently no longer available due to insurance liability issues.


Orr Hot Springs - On the Upper Deck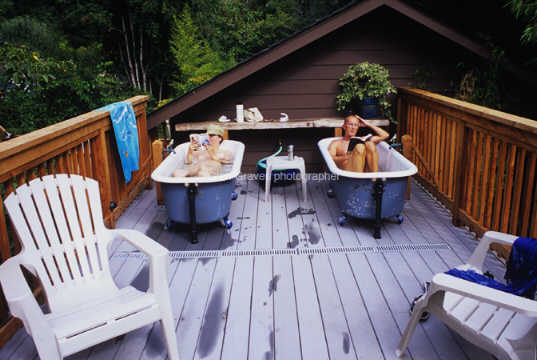 Orr Springs is located 13 miles west of Ukiah. They have day use and overnight accomodations. The spa facilities include: hot tubs - both private and communal with mineral waters ranging from 98 to 105 degrees, dry sauna, steam room, and a cool mineral water swimming pool.